Professional Storm Inspection and Restoration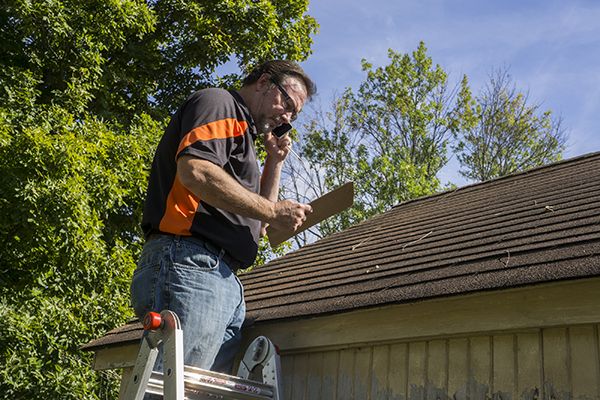 One of the things that can heighten the worries of homeowners after a severe storm is wondering at and having to determine the extent of damage their houses have suffered. Though one can easily climb up a ladder to take a quick look at the roof, there is a big chance that, without a professional eye, one can miss some key areas that need immediate attention. With a little help from Masters Roofing's professional storm inspection and restoration services, you can sit back and relax knowing that your residential roofing will be attended to professionally and that any issues you need to have addressed will be fixed the right way.
Thorough Inspection Matters
In our several years of providing topnotch residential roofing services, we have learned that one of the keys to successfully providing the best solutions is by conducting thorough inspections. This specifically comes into play for roofs that have been damaged by a storm.
Here at Masters Roofing, our team of qualified roofing experts is equipped with the right tools and the up-to-date knowledge necessary for dealing with various cases of storm damage. We carefully assess every section of your roof, including the most unreachable and challenging parts, to ensure that everything is carefully inspected and that all necessary repairs are done.
Perfection in Restoration
After conducting our comprehensive inspection, only then do we start with the restoration of your roof. As a trusted roofing contractor, we only use products from some of the most reputable names in the industry. We offer roofing solutions from GAF, Owens Corning, Tamko, CertainTeed, and Atlas.
We take pride in our professionalism, superior workmanship, and commitment to client education. We take time to sit down and take to our clients through all the important details, and to provide them with valuable tips that will help extend the and service life of their roofs.
Let Us Inspect Your Roof, Today!
Once the storm has passed, and it's time to get your roof checked for potential damage, give us a call at (844) 400-4774 to learn more about our storm inspection and restoration services. You may also complete our contact form to request a free estimate.