Manufacturer Certifications for a More Worry-Free Roofing Project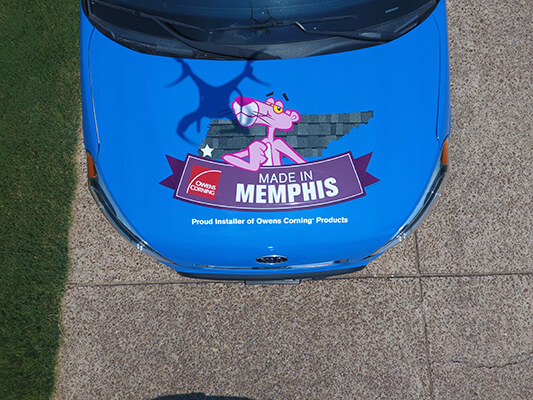 Ensuring a successful roofing project starts with your choice of contractor. Given how investments concerning this essential component take a significant amount of your time and money, you need to make sure you're hiring a reliable one for the job. This means eschewing run-of-the-mill roofers and choosing one who has earned manufacturer certifications and can ensure superior workmanship, plus full customer satisfaction, like Masters Roofing.
For over eight years, we have provided homeowners in and around Memphis, TN with high-quality solutions to their roofing needs. Giving you access to advanced options and helping you make more informed purchasing decisions have always been Masters Roofing's priority. That's why we went the extra mile and earned manufacturer certifications from today's leading brands. Our distinctions include:
CertainTeed Certified Roofing Contractor
When you choose Masters Roofing for your roof repair or replacement, you'll benefit from:
Access to High-Quality Roofing Products. Do you need a new roofing system? Masters Roofing offers only the loveliest and most durable materials from premier manufacturers. They are specially designed to withstand extreme weather condition–neither heavy rainfall, snow load, high winds, or hail storm can damage your roof. Aside from first-rate weather performance, they are also available in a variety of colors, thicknesses, and designs. No matter your home's architectural style or color palette, we are sure our excellent roofing options can match them perfectly.
Professional Workmanship. As a fully certified contractor, Masters Roofing has passed rigorous training and testing from the manufacturers we represent. Our professional crew can deliver timely and efficient workmanship while still complying with quality specifications. Expect only roofing installation done perfectly right the first time when you turn to us.
Solid Warranties. Hiring a manufacturer certified roofer like Masters Roofing also provides access to industry-leading warranties. For instance, as a GAF Master Elite contractor, we can offer the exclusive Golden Pledge Warranty, which comes with 40-year coverage on materials and 25-years on installation. This includes a comprehensive checkup of the roof installation courtesy of GAF's inspectors, adding an extra layer of protection to your investment.
Contact Us Today!
When looking to repair or replace your roof, make sure to hire a certified contractor like Masters Roofing. Get started on your project by calling us today at (844) 400-4774. You can also fill out our contact form to request your free estimate and consultation. We'd love to hear from you!