Masters Roofing: The General Contractor You Can Count On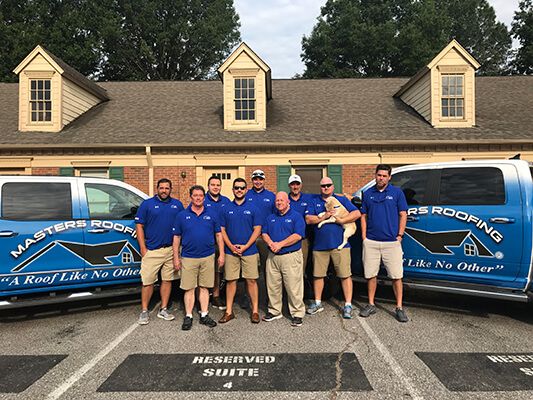 When it's time to choose from a long list of home improvement companies in Tennessee to find one you can trust with your invaluable investment, come to Masters Roofing first. We have nearly a decade of experience working with our loyal customers in the region to repair, maintain, replace, and even construct different home components, boosting their property's beauty, value, and functionality in the long run. Whether you have a minor repair you need fixed or looking to update your old roofing, we are the team you can rely on.
Founded in 2009, Masters Roofing is the largest residential roofing company in the Mid-South area. We have replaced more than 6,000 roofs in the last six years. We stand out among other roofing contractors in the region because we hold the highest manufacturer certifications from all major manufacturers, including GAF, Owens Corning, CertainTeed, and TAMKO. This means we are able to offer only the most advanced products and materials to customers, as well as back them all up with some of the strongest warranties in the industry.
Starting and Growing the Company
After working in the roofing industry for over 15 years and learning everything he could from the experience, the owner decided to open his own company in April of 2009. He called his brother, a commercial construction business owner himself, and invited him to Atlanta, GA to attend the Masters Golf Tournament and discuss a partnership. On that day, the two brothers came to an agreement, giving birth to what everyone knows today as Masters Roofing.
Masters Roofing is a family-owned and operated business based in Bartlett, TN. Apart from our home community, we serve many other areas across the region. Brothers Tony and Ron are co-owners. Tony's son, Austin, is the general manager, while his wife, Nichole, fills the office manager role and handles all accounting. Tony's younger son is a sales representative for the company.
We Offer Extensive Home Improvement Services
Thousands of local homeowners continue to entrust their needs to us because of our superior workmanship, customer excellence, and unparalleled certifications. When you're in need of the following services, be sure to turn to Masters Roofing:
Get in Touch with Us Today
Kick off your project with a FREE, no-obligation consultation by calling Masters Roofing at (844) 400-4774 or by completing our online contact form. We'll get in touch with you as soon as we can.