Comprehensive Storm Damage Services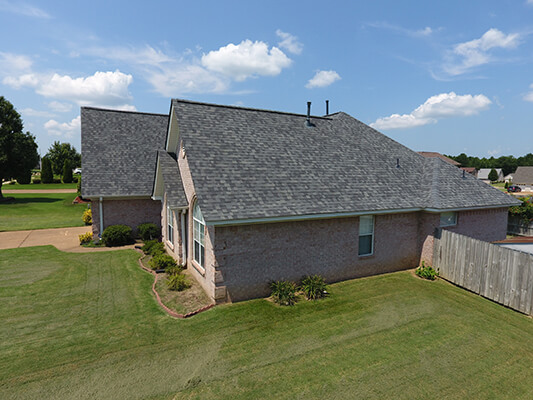 Nature, with all its unpredictability, can cause the worst residential roofing damage a homeowner can ever imagine. Severe storms and the strong winds and hail that may come with it can easily take out a roof, especially if the latter is already old and due for replacement. Masters Roofing offers comprehensive storm damage services for homes with busted and severely damaged roofs caused by inclement weather.
The Masters Roofing Difference: All Areas Covered
Before we replace or repair any part of your residential roofing system, we make sure that everything has been properly inspected and assessed. Our team of trained and knowledgeable roofing technicians will ensure that all areas needing repairs or upgrades are covered. They are equipped with the right tools to conduct a thorough inspection that is crucial when it comes to determining the appropriate actions to take.
The Damage We Encounter
Since 2009, we have served countless homeowners with roof problems caused by storm damage. Here are some of the most common types of storm damage cases we encounter:
Wind damage
Strong, high winds are common whenever a severe storm is at hand, and this can easily tear off shingles and loosen the gutters, among other things. Through careful inspection, we are able to fix any loose shingles and plug the holes that could potentially become bigger if left unattended.
Hail
Hail stones can cause cracks and bruises on roof shingles that could compromise the latter's performance.
Falling debris
Another common sight is debris after a storm. These include tree limbs, broken twigs, and other elements that may potentially damage your roofing.
Heavy snow and ice
During winter, extreme cases of snow can also put your roofing systems in jeopardy. They can put too much weight and pressure on your roof structure, causing damage.
End Your Worries, Today! Contact Us!
Whether it's to repair damage after a severe storm or you just want to get your roofing system checked, we can get the job done for you. Give us a call at (844) 400-4774 to talk to one of our staff or fill out our contact form to request a free estimate.