Masters Roofing: Top-Notch Re-Roof Services for Residential Roofing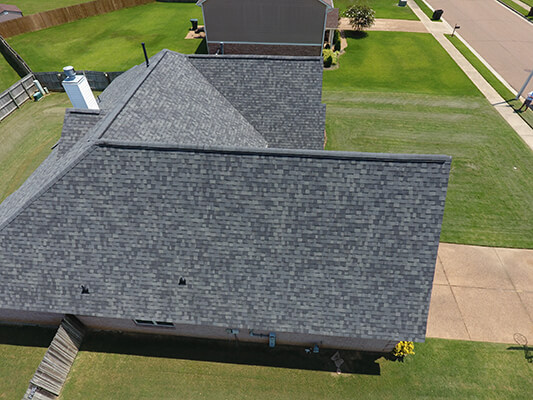 As a homeowner, you probably already know how important your roof is in keeping your home protected from the elements. Without a reliable and properly functioning roof, your home will be susceptible to practically all kinds of damage. However, when a roof gets damaged, replacement isn't always the automatic solution. Masters Roofing, the largest provider of residential roofing in Bartlett, TN and the surrounding areas, offers high-quality re-roofing services.
Re-Roof Vs. Replacement: What's the Difference?
When your roof starts to crumble, it is imperative to immediately consider your options. While total replacement is touted as the most cost-efficient option in the long run, re-roofing is known to be the less expensive solution.
Roof replacement involves tearing off everything on the roof, from the shingles down to the roof deck. Meanwhile, in re-roofing, a new layer of roof material is installed or applied over the old one, covering problems such as leaks and missing shingles.
Is Re-Roofing for You?
A re-roof is a good choice if the roof is already approaching the end of its lifespan but is still in an overall good condition save for a few minor issues such as broken or missing shingles or flashings. It also works best if you wish to get the entire roof re-done.
Masters Roofing: Your Reliable Partner in Quality Re-roofing
Here at Masters Roofing, we continually work hard to maintain our reputation as the most trusted residential roofer on this side of Tennessee. We work with some of the biggest roofing manufacturers, such as GAF®, Owens Corning®, and CertainTeed®, to make sure that our clients get the best residential roofing products, services, and warranties possible.
Call Us for a Free Estimate Today!
To learn more about re-roofing and how Masters Roofing can help you get the most out of your investment, call us today at (844) 400-4774 to schedule an appointment for a free inspection and in-home estimate. You may also reach us by filling out our contact form.