High Quality Shingle Types for Your Roofing Needs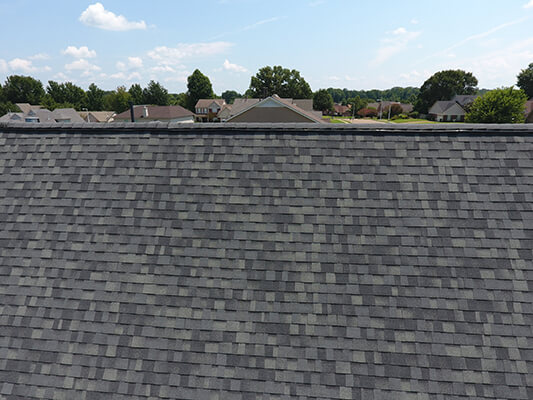 Is your roofing system built with shingles? There are many different reasons why roofs leak and fail in providing ample protection against the elements. Shingles also experience wear and tear and unfortunately, there are countless numbers of homeowners who do not have any idea on which type of shingles will serve as the perfect replacements. Here at Masters Roofing, we offer an extensive lineup of high quality shingle types that will match your needs and preferences.
Different Shingles, Different Advantages
We believe in giving the best to our clients, and part of doing so is providing the finest options available. We offer different shingle types that will meet the different requirements and specifications of homeowners. Here are a few examples:
Asphalt Shingles. Perhaps the most common shingle type, asphalt shingle provides durability at an affordable price. They also come in different styles and colors like slate, charcoal, barkwood, and weathered wood, to name a few.
Fiberglass Shingles. This type of shingle costs a bit more than the standard asphalt shingle. Nevertheless, this type of shingle also offers fire and UV ray resistance, a longer warranty, and a lightweight construction.
Tile Shingles. For homeowners who wish to increase their curb value as well as the aesthetics of their homes, there is the tile shingle, which is one of the most expensive options out there. Tile shingles offer outstanding performance and durability that go hand-in-hand with a visually-appealing elegance found in Mediterranean and Spanish Colonial style houses.
Wood Shingles. This type of shingle is one of the most environment-friendly options available and can last for up to five decades if maintained properly. Furthermore, wood shingles are also energy-efficient, making them one of the more popular choices for those who are conscious about their energy consumption.
Contact Us and Let's Install One Today!
With our years of experience and expertise in the roofing and home improvement industry, Masters Roofing, your trusted general contractor in Bartlett, TN, and the surrounding areas, is more than happy to install some of the finest and most durable shingle types that will best fit your home. Call us at (844) 400-4774 to talk to one of our staff or fill out our online contact form to request a free estimate, today!