Dependable Roofing Repair and Maintenance from Masters Roofing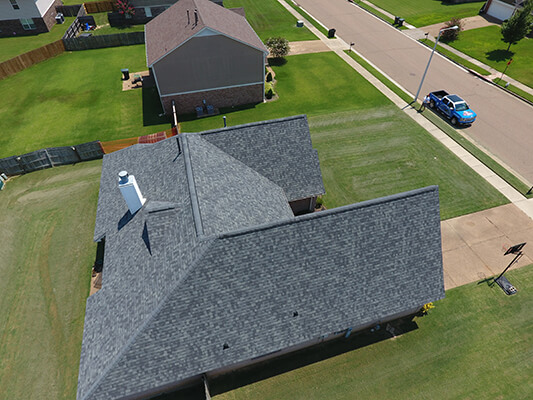 A leaking roof is pretty much one of the most common issues home and building owners have to deal with. The possible causes for the leaks may vary — some may result from damage incurred during a severe storm, while some may arise as a result of everyday wear and tear, often becoming evident after several years of service. Masters Roofing offers dependable roofing repair and roofing maintenance.
With the many years of experience we've got tucked under our belts, we are able to provide expert roof repair in Bartlett, TN and other topnotch roofing services across Tennessee, with the utmost professionalism and superior workmanship to home and building owners in the areas we serve.
Repairs for Your Busted Roof
One of our primary services is roof repair for homes that have busted roofs. Before fixing your roof, we first conduct a careful examination of its current condition. We determine what has caused the problem and identify the exact points and areas of your roof that need to be repaired.
Our team of roofing technicians is armed with the right tools and equipped with the professional knowledge to address even the toughest of roofing problems. We use only the finest materials when it comes to our roof replacement services to help ensure the durability and longevity of your newly installed roofing system.
Roof Maintenance for a Lifelong Service
We also proudly offer topnotch roofing maintenance services for meticulous homeowners who wish to extend the service life of their roofing system. We conduct regular checkups to see that there are no holes, cracks, or any warping, which can slowly contribute to your roof's deterioration. When left unattended, these small gaps and spaces could easily compound and worsen, and could even lead to water damage on the very foundations of your home.
Let Us Take Care of Your Roof Today!
It doesn't matter if your roof just needs regular maintenance or comprehensive repair or replacement, we can get the job done for you. Enjoy superior roof repair in Memphis and other neighboring areas by calling (844) 400-4774. Our friendly and qualified staff is committed to taking the time to talk to you and get a better understanding of your roof's condition.
You can also fill out our online contact form to request for a free, no-strings-attached estimate. Here at Masters Roofing, we want nothing but to provide you a roof like no other!