Exceptional Residential Roofing Services by Masters Roofing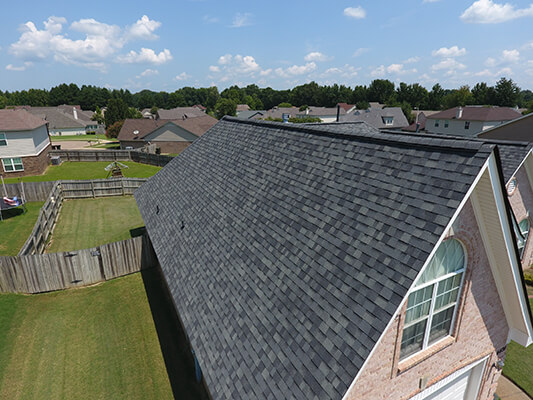 Given how your home is your largest investment, you need to make sure it remains dry and damage-free all year round. This means dealing with any roofing issues promptly by turning to a premier contractor like Masters Roofing. As experts in residential roofing, you can count on us for fast and efficient service. With our quality products and professional crew, we can ensure superior and continued weather performance from your roofing system.
Why Trust Masters Roofing?
Masters Roofing has been in business for eight years, providing Tennessee homeowners with excellent solutions to their roofing needs. We are fully licensed, bonded, and insured for your protection. Because we are familiar with local building codes, you're sure the work we do, whether it's repair or roof replacement, adheres to safety requirements. Helping you keep a sturdier home through a well-performing roof has always been our top priority. That's why we took the extra mile and earned certifications from the country's leading roof manufacturers, including GAF, Owens Corning, and CertainTeed.
Safe and Worry-Free Roof Replacement
When you need a more permanent solution to an old and failing roof, all you need to do is turn to us for a roof replacement. In Memphis or Cordova, and in any areas that we serve in Tennessee, we offer only the highest quality roofing products from the top brands, ensuring durable weather protection and long-lasting performance. No heavy rainfall, snow load, high winds, or hailstones can damage the effective resistance your new roofing system can deliver.
Our exceptional choices also come in a wide range of colors, styles, and thicknesses, allowing many opportunities for customization. With these, matching your roof perfectly with your home's style and color palette is worry-free. As a certified roofer, Masters Roofing also offers access to solid manufacturer warranties for your greater ease of mind.
Here are some of the other residential roofing services we can help you with;
Roof Maintenance
Roof Inspection
Contact Us Today!
Look no further than Masters Roofing for unmatched residential roofing in Memphis, TN and nearby areas. Get started on your project by calling us today at (844) 400-4774. You can also fill out our online contact form to schedule your consultation and free estimate. We'd love to hear from you!