A Brief Look at Our History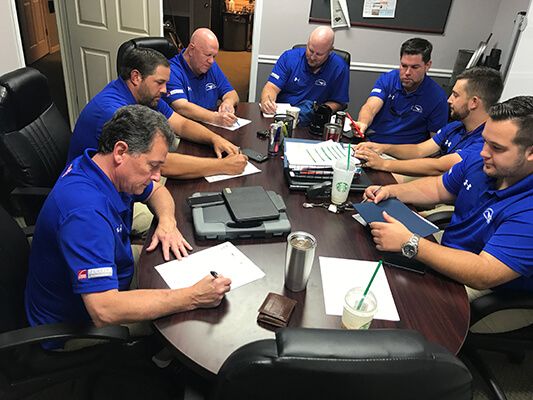 Homeowners in and around Memphis, TN know that when it comes to exceptional roofing solutions, all they need to do is turn to Masters Roofing. For over eight years, we have helped our clients with their repair, replacement, and maintenance needs, ensuring their roof provides continued weather protection and their home remains dry and damage-free. This has always been our goal ever since we opened our doors. Here's a quick look at our history:
A Master Start
Our owner has worked in the roofing industry for more than 15 years. During this period, he had observed all the don'ts of properly running a roofing company. He had held every position from sales to production to general manager. He realized that no matter how much revenue the companies he worked for would bring in, there's something that would always be wrong. They would always struggle to stay afloat. Finally, after the owner of the last company he worked for walked in and said they were going under, he decided to open his own company. He called his brother, a commercial construction business owner himself, and invited him to Augusta, GA to attend the Masters golf tournament to discuss a partnership. On that day in 2010, the two brothers came to an agreement and Masters Roofing was formed.
Brothers Ronald and Tony Itnyre remain co-owners, with Tony's son, Austin as the general manager. His wife, Nichole fills the office manager role and handles all accounting. As a locally operated and family owned company, we can provide your project the superior workmanship and attention to detail it deserves. No job is too big or small for Masters Roofing–you can count on us to help you with the following:
Contact Us Today!
When you choose Masters Roofing, you're sure we can deliver the high-quality work you've always expected since we opened for business. Get started on your project by calling us today at (844) 400-4774. You can also fill out our online contact form to schedule your consultation and free estimate. We'd love to hear from you!