Masters Roofing: Completing the Look of Commercial Structures Since 2009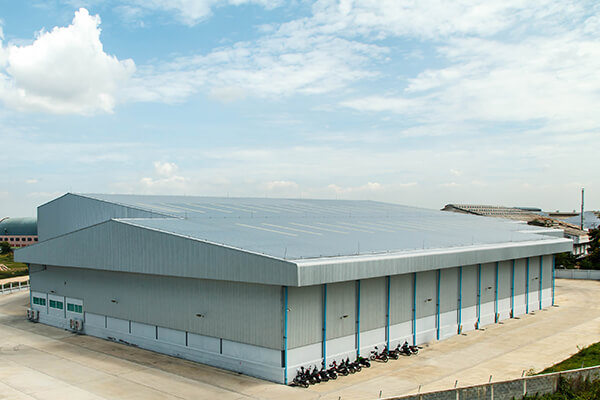 Are you looking for a reliable commercial roofing contractor committed to your complete satisfaction? Look no further than Masters Roofing. We understand that without the support of our loyal customers, we wouldn't be where we are today. We started as a small company back in 2009, and through the constant support of our local community, we have grown into the expert and trustworthy roofing company you know today.
Our main focus is to make sure each job meets, and even exceeds, the expectations of our clients without exceptions. We want to earn your business by delivering topnotch roofing solutions, regardless if they involve simple repairs or more extensive installations. Your commercial property is a huge investment, and our experts at Masters Roofing want to help you improve it from the top down.
What Choosing Masters Roofing Mean to Commercial Building Owners
What makes Masters Roofing stand out from other roofing contractors in the region? For one, we are certified by many nationally renowned manufacturers, such as GAF, Owens Corning, and CertainTeed. Our exclusive certifications allow us to install top-quality commercial roofing materials and systems on various commercial structures, such as schools, office buildings, apartments, churches, and warehouses. Our installers are highly skilled and equipped in all aspects of the job: from the designs and construction to the installation of all major systems.
When you choose us as your commercial roofing partner, you can rest easy knowing your project will be completed on time and within budget. You'll also be able to enjoy the following benefits:
Innovative roofing products and materials manufactured by leading companies, including GAF
Excellent installation and repair services performed by a GAF Master Elite roofer
Materials available in an impressive selection of colors, styles, and textures to suit your architectural design
Lifetime warranties that cover both the products and workmanship
Outstanding customer service ready to assist you anytime
Let's Get Started
Whether you're looking for commercial roof repair services or a complete installation or replacement, you have come to the right place. Give us a call today at (844) 400-4774 or complete our contact form to get in touch with our experts. We'll be happy to schedule you for a FREE consultation at a time convenient for you.