As far as roofing installation projects go, asphalt shingles are perhaps the most common material present in a majority of American homes. While they do have plenty of advantages in versatility, affordability and availability, they are prone to a few issues. Whatever type of roofing system you have, repairs are always handled best by a professional. However, it pays to familiarize yourself with a few of the common root causes of roof failure so you always know what to do in case the unexpected happens.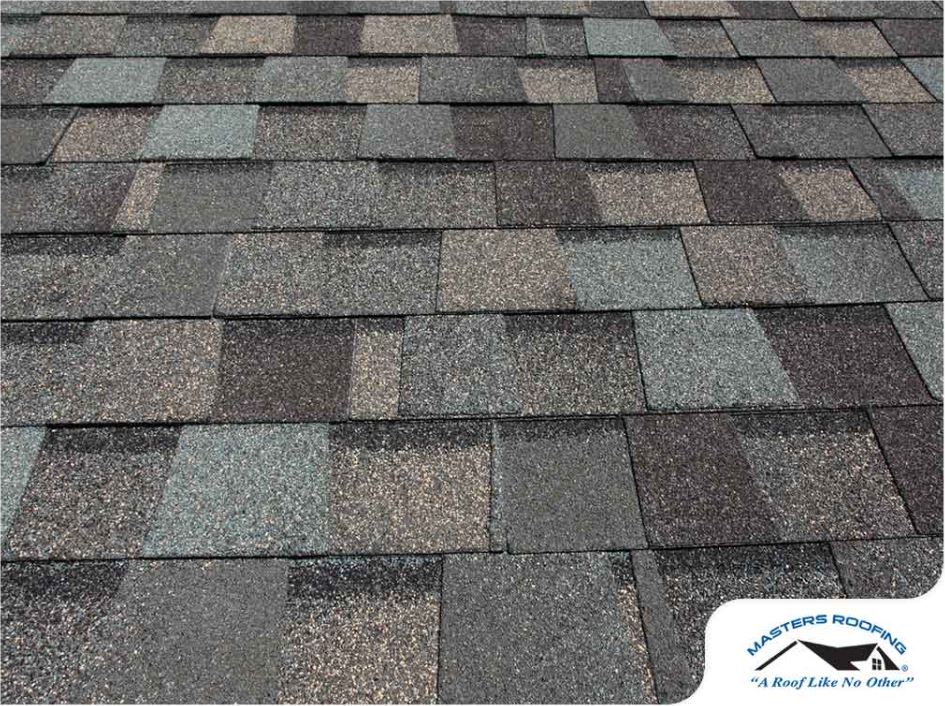 When you suspect something has gone wrong with your asphalt shingle roof, it's time to call in the pros. In the meantime, let our roofing experts at Masters Roofing show you some band-aid solutions that can buy your roof some valuable time.Damaged Shingles
Over time, asphalt shingles can bend, crack and fall off. This problem becomes more frequent the older your roof gets. If you see signs of bent or cracked shingles, contact a roofing contractor for an inspection right away. One quick fix for minor problems, however, is to use a bituminous roofing sealant at the area with the crack itself. Keep in mind, however, that this will not work for extensive problems.Curling Problems
A number of things can cause curling, clawing and cupping problems in shingles. It's often a result of either poor installation, extreme weather changes, or old age. You can temporarily fix this issue with the same bituminous roofing sealant, applying it underneath the affected shingles and pressing them down flat on the underlayment.Missing Shingles
If your roof is missing shingles, this is a serious problem that will need a roof replacement immediately. If your roof is covered by a warranty, double-check all of its details before attempting a temporary repair. DIY solutions can often void your warranty so it's important to check with your contractor first.
At Masters Roofing, we are your leading provider of roof repair, replacement and maintenance services. Give us a call at (844) 400-4774 or fill out our contact form to schedule a consultation and request a free estimate today. We serve homeowners in Memphis and all nearby areas in TN.