Decks are a great way to expand your home's recreational space. However, with the wrong design, they can diverge from your home's wider exterior, making it seem like they're an afterthought. A mismatched design element can, in turn, lower your curb appeal. Remember: when it comes to exterior design, consistency is crucial.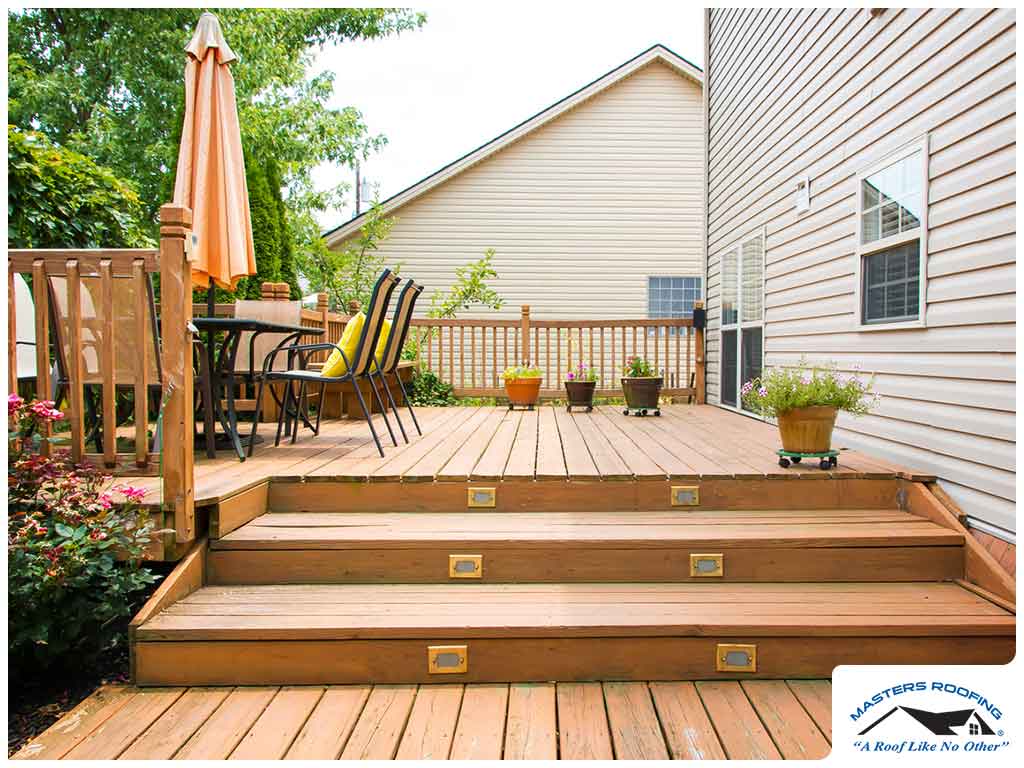 How then can you make sure your new deck fits in with the rest of your facade? By building a multi-level deck. The roof replacement contractors at Masters Roofing elaborate more on a multi-level deck's advantages below.
Blends in Seamlessly With the Natural Surroundings
A multi-level deck can transition smoothly into your backyard through its winding stairs, making it seem like it's a part of your backyard. Just make sure to choose deck boards that can blend in with your backyard while complementing the rest of your exterior.
Expands Recreational Space Without Reducing Backyard Space
Unlike a normal deck, a multi-level deck doesn't need to take up a lot of your backyard to expand your home's recreational space. This makes it a great choice for homes with small backyards. When there's limited space for expansion, you should build up instead of building out.
Spruce Up Your Backyard and Improve Its Curb Appeal
With the right color scheme and structure, a multi-level deck can boost your curb appeal. Unlike a regular deck, multi-level decks give you a lot more design options. Your deck can have single-square levels or more organic, curving levels—there's a lot more room for customization.
Only Hire Qualified Contractors However, there is one caveat: multi-level decks are harder to build, which is why you should only hire an experienced general contractor.
Looking for reputable contractors in your area?
Masters Roofing, a family-owned contractor with an accreditation from the Better Business Bureau® and a decade's worth of experience, offers a wide range of exterior services, including roof repair and deck installation services. To request a free estimate, call us at (901) 871-7663 or leave us a message here. We serve homeowners in Cordova, TN, as well as the surrounding communities.